11.12,2020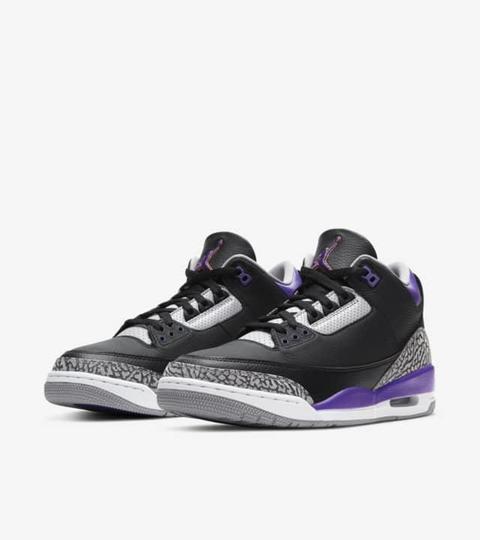 AIR JORDAN 3 RETRO
CT8532-050
SIZE 25-29,30,31cm
¥23,100(TAX IN)
抽選受付は終了致しました。
Nike Harajukuでは、上記商品の販売にあたり、応募による販売方式をとらせて頂きます。以下の応募規約(本応募規約といいます。)を確認の上、ご応募頂きますようお願い申し上げます。なお、応募者は、応募申し込みをすることによって、本応募に関する一切の事項について最終的で拘束力のある本応募規約およびNike Harajukuの決定に全面的かつ無条件に同意したものとみなされます。また、本応募規約に定めるすべての要件を満たすことを応募の条件とします。
応募日時:本応募は、日本時間 2020年11月12日(木), 13日(金)12時00分から18時30分まで、Nike Harajukuの店頭で受け付けております。
応募方法に関してはこちらをご覧ください。
The product shown above will be sold to those selected in a drawing. Please review the following Terms of Application (hereafter called the "Terms") before entering into the drawing. By applying for the drawing, the entrants agree to be fully and unconditionally bound by these Rules and the decisions of Nike Harajuku. The applicants are required to meet all the conditions stated in the Terms.
Application Time and Date:
The application is accepted in Nike Harajuku store from 12:00 to 18:30 on
November 12-13, 2020.
Application Process: Here
NIKE.COMで今すぐチェック。
http://www.nike.com/jp/ja_jp/
Nike Harajuku
東京都渋谷区神宮前1-13-12
03-6365-6453
LINK:


TAG : JORDAN